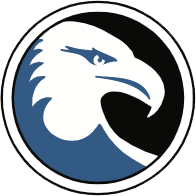 Resources
Frequently Asked Questions
Why Pan Glo?
We've perfected the process for cleaning and recoating baking pans through almost 50 years serving some of the world's largest and most demanding bakeries. Our exclusive methodology and coatings prolong pan life and restore optimal performance. In addition to recoating, pan straightening can increase pan life by more than 50 percent. In today's highly automated bakeries, precision and consistency are essential. Straightening pans can decrease work stoppages due to pan handling errors and prevent damage to equipment, pans, or coatings.
What are the benefits to my bakery?
Reduce Costs – Use bakeware and equipment longer, and reduce or eliminate secondary release agents (oil, silicone paper). Taking into account parchment paper costs only, your bakery can see a return on investment in less than four months.
Decrease Cleaning Time – Enjoy minimal maintenance and cleaning.
Increase Efficiency – Experience fewer work stoppages and handling errors with straightened pans.
Increase Productivity – Increase yield and reduce waste from de-panning issues.
Improve Product Quality – Ensure product consistency through improved dough flow and release.
Increase Safety and Cleanliness – Create a safer environment with reduced fire hazards due to elimination of oils and grease.
Enhance Sustainability – Limit environmental impact by reducing scrap levels, reducing consumption of oils, and prolonging the life of your pans.
How many releases will I get with AMERICOAT® glaze?
Our customers typically see 300–600 releases depending on the product being baked.
Do you clean bakery racks?
Yes, we have the ability to clean and refurbish bakery racks.
How long does the process take?
Your pans will be picked up, cleaned, reglazed, and sent back to you, typically within 36–48 hours.
What chemicals are used in your coatings? Are they safe?
AMERICOAT® is a fast curing, semi-permanent silicone coating specifically designed for use on metal surfaces to increase non‐stick characteristics. This coating was specifically formulated for bakeware applications which need a non‐stick surface for release of baked bread-type products.
FDA Status: AMERICOAT® is suitable for coatings in contact with food per 21CFR175.300 provided all the solvent is removed from the final coating in contact with food, the coating is cured per manufacturer instructions, and all the use and extractive limits are met as specified in 175.300.
How do I send my pans to you? How will I get them back?
Pan Glo will work with you to arrange pick-up and delivery of your pans. Depending upon your location, Pan Glo will use their own fleet of semi-trailers.
How many locations do you have?
We have 22 locations throughout the USA, Canada, Mexico, Colombia, and the UK that clean and recoat pans with AMERICOAT® glaze.
How can I extend pan life?
Pan life can be shortened by abuse from conveyors. Stacking equipment can also cause metal fatigue and wear, eventually causing cracks and/or holes to form in the metal and welds to break. Surface abrasion damages the release coating and pan material which can cause corrosion (rust) to form.
Working with Pan Glo to keep pans clean, straight, and properly coated will extend the life of your pans, ensure a more sanitary baking environment, reduce your oil usage, and produce a more consistent bake quality for your products.
How does your process compare to commercial soak tanks?
The Pan Glo® cleaning process keeps hazardous chemicals out of your workplace, eliminates the space needed for bulky tanks and hoists to lift pans/racks into the tanks, and saves your staff valuable time and energy. Commercial soak tanks do not have the valuable benefit of pan straightening and recoating. This, coupled with our quick turnaround time, make Pan Glo a logical choice for your pan cleaning, straightening, and recoating needs.
Do you offer any kind of life cycle programs?
Yes. Our Life Cycle Management Program establishes a continuous cycle to keep your bakeware and equipment clean and hygienic. This service has been proven to reduce operating costs by 15-40%. In addition to the benefits of recoating pans, these programs give you:
Dedicated Inventory – Automatically replace equipment as needed to maintain required inventory levels.
Color Coding System – Easily identify and manage distinct inventory for gluten-free, nut-free, kosher, and other specialized use.
Dedicated Account Manager – Depend on guidance and support throughout the process.